Our retail floor plan software is known as the Floor Planner and is available in the same application as Scorpion Planogram Software. With this software, you can easily organize, analyze and optimize the total floor space of your stores. Drag your planograms into your store plans, all within the same application. After using this retail store layout design software to populate your floor plans with planograms, the smart analytics will show you how to optimize floor space and increase profits!
Smart Retail Floor Plan Software
You need to monitor and then respond to seasonal patterns and local trends. You need to make informed choices about your rotational displays. You need to understand how your individual planograms integrate with and have an impact on the store floor plan.
Often, it's not enough to have just one working model of your floor plan. Versatile retail floor plan software with smart analytics will reveal missed opportunities and retail space that could be allocated more effectively. Find the design that best combines macro space floor planning and micro space planograms with the Floor Planner from Scorpion.
How to Increase Profit with Floor Planning
Allocate the correct amount of space to each of the categories.
2. Ensure a logical shopping flow for your customers, which will increase their shopper loyalty and basket size.
3. Create localized floor plans and assortments, ensuring your stores meet their local customers' demand.
Do you want to have a look yourself? Contact us now and we will provide you with a Floor Planning demonstration.
In Scorpion Store Planner, you can populate your floor plan by dragging and dropping already created planograms. This results in an efficient and quick space planning process.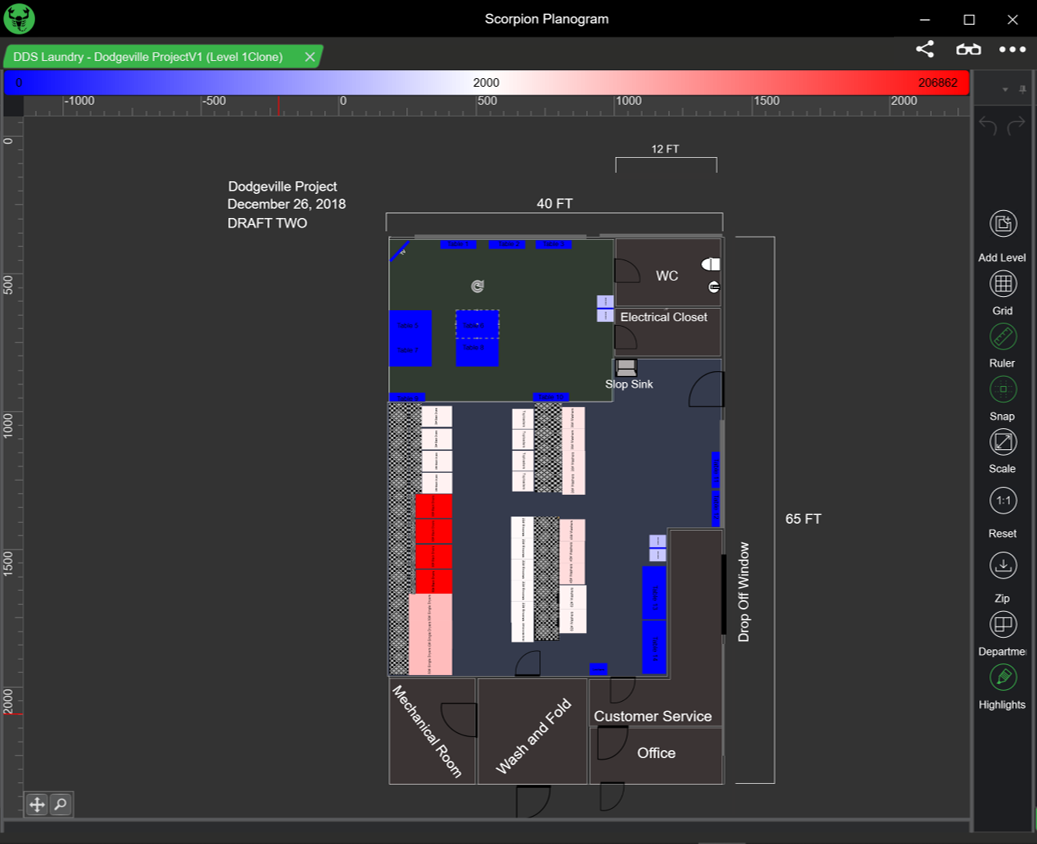 View which fixtures in your stores are the highest and lowest sellers. Organize your stores accordingly to reduce floor congestion and increase basket size.
Analyse your retail store space in the same software application with Scorpion one; Planogram, Floor Planner and Range Planner all in one application.
Highlight the categories in your floor plans and modify your stores to create a logical customer journey through your stores.
Book a Floor Planning demonstration now!